Steam Train at Pelaw, South Tyneside
Click photo to view in Full Size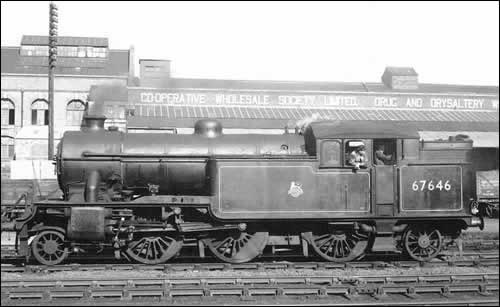 A nice closeup side view photograph of a steam locomotive in Pelaw, South Tyneside. Engine No 67646. Sent in by © Allan Edwards.

Added by Thomas Grant:-
2-6-2T V1. Gresley design 5'8" wheels, 3 cylinders in a class of 92, built between 1932 and 1939. Some became V3 on rebuilds. Scrapping started 1960 and all had gone in 1964.
If you have any additional information about this photo, please use the Contact Editor link at bottom of the page to tell me more about it. Thanks.