The HMS Trusty S-class Destroyer
Click photo to view in Full Size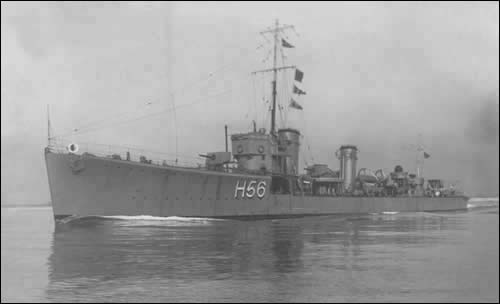 Sent in by © Jacqueline Pratt. A photo of the HMS Trusty Battleship which belonged to her grandfather.
The HMS Trusty was an 'S' Class Destroyer, one of a class ordered towards the end of World War 1.

Name: Trusty
Pendant: H56
Builder: White
Launched: 6 Nov 1918
Completed: 9 May 1919
Scrapped: 25 Sep 1936

Five ships of the Royal Navy have borne the name HMS Trusty:
HMS Trusty a 50-gun fourth rate launched in 1782 as a troopship from 1799 and a prison ship from 1809, then broken up 1815.
HMS Trusty a ironclad floating battery launched 1855 and broken up 1864.
HMS Trusty a tug launched 1866 and broken up 1920.
HMS Trusty a S-class Destroyer launched 1918 and broken up 1936.
HMS Trusty a T-class Submarine launched 1941 and broken up 1947.
If you have any additional information about this photo, please use the Contact Editor link at bottom of the page to tell me more about it. Thanks.