A 3 Wheeled Berkeley T60 Roadster
Click photo to view in Full Size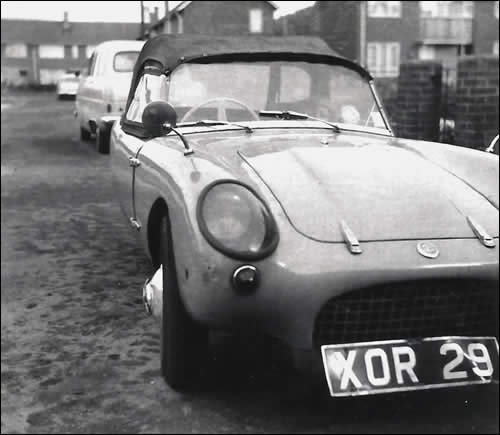 Photo sent in by © William Marsh, who actually owned this car.
This 3 wheeled Berkeley T60 Roadster was a sporting microcar with a 328cc transverse twin, two stroke air-cooled engine and front wheel drive. Produced by Berkeley Cars Ltd of Biggleswade, England, the cost in 1960 was about £400.

This was Berkeley's only three-wheeler model and production started in 1959. In the UK, three-wheelers can be legally driven on a motorbike licence. Another advantage was that road tax was considerably cheaper for three-wheeled vehicles.

Three wheeled vehicles were quite common in the 1960's. Two wheels at the front and one at the rear produces a much more stable road handling, safer cornering and better braking.
If you have any additional information about this photo, please use the Contact Editor link at bottom of the page to tell me more about it. Thanks.