Trams at Hylton Road Depot - Sunderland
Click photo to view in Full Size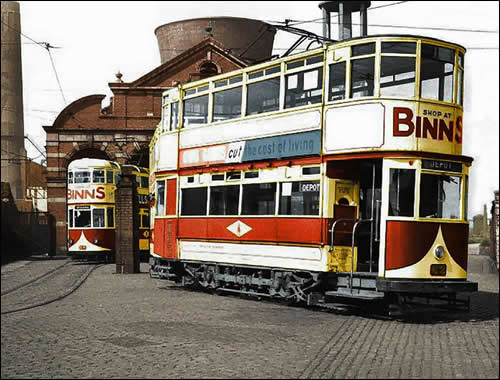 A nice view of two trams at Hylton Road Depot, Sunderland. Sent in by © Malcolm Fraser.

Malcolm wrote:
Photo is showing tram 69 (and 26 in background) at Hylton Road depot on 28th May 1950 (RF Mack). The Corporation "Electric Works" can be seen behind the shed.
If you have any additional information about this photo, please use the Contact Editor link at bottom of the page to tell me more about it. Thanks.