In Memory of John Whitaker (Reconnaissance Corps)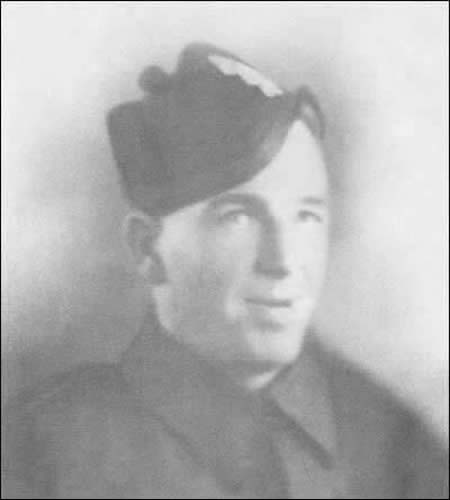 A beautiful resting place in Ranville War Cemetery, France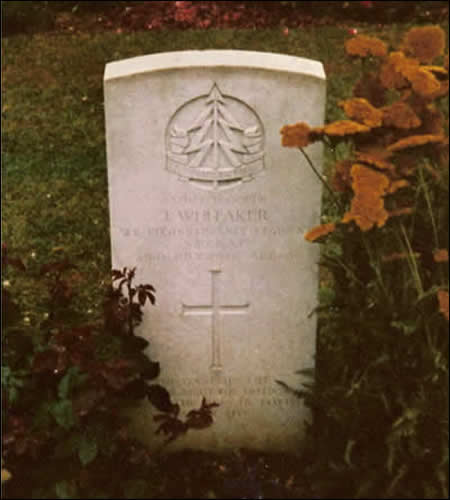 Posthumous medals treasured by his daughter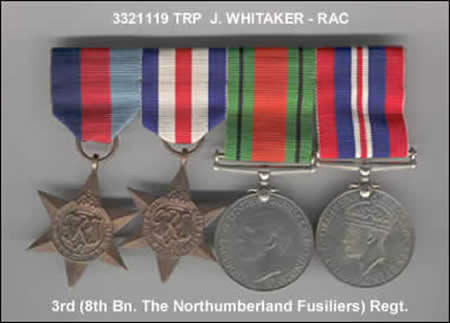 John Whitaker, Trooper 3321119, 3rd (8th Bn. The Northumberland Fusiliers) Regt. Reconnaissance Corps, R.A.C. was killed in action near Caen, France on the 23rd July 1944 aged 26. He was the son of Albert and Jane Ann Whitaker of Leeds, Yorkshire.

Posthumous medals from left to right:-
1939-45 Star, France and Germany Star, Defence Medal, War Medal 1939-45.
Shown in order of how they should be worn or displayed.
(Sent in by daughter Sandra)